I thought in the present world situation this made quite a good and potent headline. It resonates with what most people and even governments are thinking about the future once we have got through this COVID-19 virus that is affecting everybody in one way or another.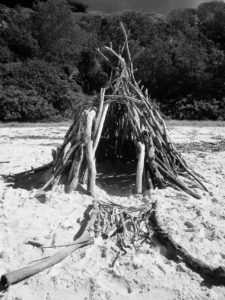 Yesterday was my 68th birthday and it was probably the strangest one I have ever had as we try and go somewhere special for a breakfast and this year I was planning to go to the Waffle House in St Albans for either a sweet or savoury one (or two) speciality waffle.
Then, as we are now retired, we usually meet up with friends for lunchtime drinks and a catch up with a bite to eat and in the evening, meet my kids at a restaurant for a nice meal and a few beers.
But this year, with the current lock down restrictions and with nowhere even open if we wanted to go out, I had a bowl of cereal for my breakfast, as on most days, after taking our Lhasa Apso dog  for his morning walk and then had a beer with a home made sandwich for lunch. My daughter is buying her own place although she lives with us at the moment and, as a key worker in the energy sector, she is working from home to make sure the electricity supply is holding up so I saw her all day.
My son lives a few miles away so we had a FaceTime call and a chat mid-morning, but he then surprised us as he dropped off my present a bit later even though we could not get too close to each other.
But this is the world we are currently living in at present where even the simplest physical contact or greeting could cause insurmountable problems and hence we have to Adapt, Survive & Thrive moving forward.
I believe there are going to be changes to many facets of life once things start to go back to what used to be normal. The whole business landscape will change more dramatically as:
Some businesses won't have the ability to reopen after weeks of closure and no income despite anything that the government can do for them.
Other businesses may have got through the crisis by the use of new tools and will find that maybe that big office space for which we pay lots of money in the centre of town is not necessary and we can rent space in a Regis or similar facility if we need.
The huge rise of on-line shopping in this crisis will make Jeff Bezos another few billion dollars and shut more shops on our High Streets
The question is will this be for the better or the worse for the majority of us?
I think that people who are able to think outside the box and change their outlook will do well in this new and exceedingly interesting world that is coming.
I even think it gives us, as members of John Thornhill's Partnership to Success programme, even more incentive to buckle down and make things happen for ourselves.
I don't think we will all be reduced to the house of twigs on an empty beach as in the picture, but I think if people and business of all types fail to make changes for the better then they will struggle to survive for very long in the future so Adapt, Survive & Thrive must be the business mantra going forward.
To your success
DaveT
PS I actually "stole" this headline from my wife's WI magazine that arrived yesterday which, after being given an antiseptic wipe, I was allowed to glance through and this was the big headline on their front cover!