I was clearing out some old boxes of papers in the garage the other day and came across this wonderful poem (and a real poem in that the words rhyme every other line like I was taught in school many years ago!) and realised it has not lost its relevance even in these fast moving times. Probably even more so nowadays!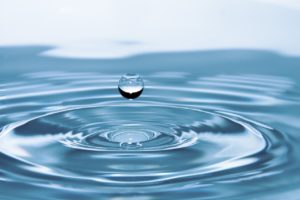 The source is unknown, but I found it in a works magazine many years ago and thought it worth saving then. I have since met many "indispensable" men and women in my years in industry and I am assuming once you've read it, you can put some names to it as well so please enjoy and let me know if it should apply to you 🙂 and be honest?
Some time when you're feeling important
Some time when your ego's in bloom
Some time when you take it for granted
You're the best qualified man in the room
Some time when you feel that your going
Would leave an unfillable hole
Just follow this simple example
And see how it humbles your soul
Take a bucket and fill it with water
Put your hands in it up to the wrists
Pull them out – and the hole that is left
Is a measure of how much you'll be missed
You may splash all you like as you enter,
You may stir up the water galore;
But stop, and you'll find in a minute
That it looks just the same as before
The moral of this is quite simple
Do just the best that you can
Be proud of yourself, but remember —-
There is no INDISPENSABLE MAN!
Hope you got to here and enjoyed it and feel free to pass it on to anyone you think might also enjoy it unless they are that wonder of wonders, the indispensable man (or woman)
To your success
DaveT