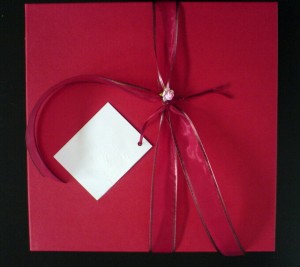 According to Wikipedia, it is a Web 2.0 based slide sharing service and allows the sharing of not only slide shows, but also pdf's, documents, videos and webinars. There is also the ability to join Groups of like-minded individuals and share information. Users can also download or embed other people's Slideshare presentations into their own blogs and website.
It was originally designed as a platform for businesses and business owners to share information, but, like all things, has now become a more generally based platform on which individuals can share their presentations and information on any topic.
I like Slideshare as it does allow you, as it says, to put various presentations on there and share them via your website or your various social media outlets. I am aiming to try and upload one presentation a week onto there and will show these on all my social media links. See my recent submission to there by clicking the link below
http://www.slideshare.net/DaveThomas61/5-tips-to-building-your-twitter-presence
This was only added about recently and after about 12 hours already had 7 views. Not great, but possibly 7 people who might go to my blog from the links and see what else I have been writing!
So do you have to produce new and unique documents for Slideshare?
Well what I have tended to do in the past was to generate my notes for an article in the form of bullet points and, once the article was written, discard the document with the bullet points, but what I am trying to do now is to put those bullet points into a PowerPoint presentation with a few notes and submit that to Slideshare. This gives me two articles for really the price of one and both of these will give me some back links, again a strong reason for doubling the repeated use of a document.
I have also, in some cases, taken this PowerPoint presentation and added a voice-over and submitted it as a video to YouTube so another strong back link possibility and another outlet for your web site or blog.
I appreciate that this is a short blog, but just wanted to share this addition facility with you as I believe it can be utilised to increase you presence on the Internet, but would not generate new documents for the platform, just reuse existing ones, but in PowerPoint formats.
Have a look at Slideshare and let me know what you think of it?