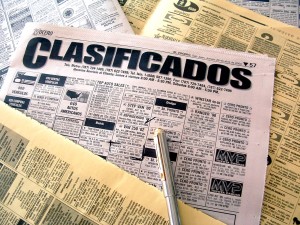 As an Internet Marketer, can I make a living off AdSense income at the present time like was possible back a few years? Well let's first look at the way that money was made back in the day!
At the height of the AdSense feeding frenzy, web masters would create sites that were purely made up of unconnected and automated content (scraped content as it was known) designed to lure people in and encourage clicks on the AdSense links thereby generating large income for the web master. These were tended to be designed around high paying, but well known keywords and were known as "splogs" or spam blogs. There were a quite a number of Internet Marketers who made a lot of money from this particular type of web site before they were closed down by Google who manage AdSense.
This type of working is sometimes known as Black Hat marketing and is deemed illegal by Google and the other companies. If your site is found to be employing this type of marketing strategy then it will be treated as search engine spam and reported to Google and will end with your site being shut down. The people who were using these methods and were shut down sw their income plummet to zero overnight!
So can you make a living purely from AdSense following the rules as laid down now by Google as they have set up a number of restrictions on the number of possible clickable links on your site at any one time? There is a maximum of three clickable AdSense links allowed on any page of your site along with three link units and two search boxes.
When you have placed the ad spaces on your site, Google will interpret what type of product your site should be advertising and will eventually in a few days be placing items suitable for your readers on your site based on the content you are putting there.
Rates for some advertised products are still very good and you can achieve, in some cases, over a dollar a click for the most popular products so if your blog is based around these high paying keywords, you can see significant income.
So my original question was if you could make a living off AdSense and from the restrictions that Google have imposed on the number of ad spaces you can have on your site then I don't believe that this is possible. But I think having these ads on your site, especially if it is a popular site, will bring you in a steady income from suitable product placement to augment your finances.
Have you made money from AdSense off any of your blogs? Do you think you will moving forward?