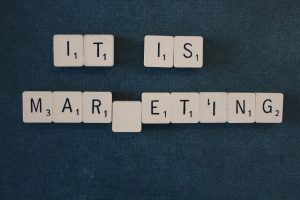 Although just three simple words, they are the basis of any successful internet marketing business where you are looking to sell products, either your own or affiliate, to the world. In fact, what you are really trying to do is achieve these various steps and leave the selling to sort itself out.
Let us look at what all successful affiliate marketing businesses have at their core and from where the money can be generated. They all have a great mailing list which they have built up over the years, but how did they build it from scratch. And can you do the same? Yes, but it revolves around these three simple words.
KNOW
To start, as in any relationship, people need to get to know you and in Internet Marketing that is by responding to an advertisement or a blog post offering a free gift that they want or need. And to get the gift, they have to sign up to your list.
This is sometimes called an ethical bribe in order to get the person's e-mail address and is the start of the three-step process of making them loyal and regular buyers of your nominated products.
LIKE
Once someone signs up for your free gift, you are now able to send them regular e-mails and start to take the relationship a little further. At this point, you are trying to get them to like you enough NOT to unsubscribe from your list so always thank them, always deliver the free gift and then have some follow up messages asking them about it and their thoughts.
There are also opportunities to sell them some cheap, but valuable product that you can recommend to them. The price should only be a few dollars (the universal currency of the internet) and be tempting enough to seem a bargain.
This is the first time that you have had the chance to make a sale to them and is probably the best time to do so as they have just joined your list and you are right in front of then for a few minutes.
Never try and sell them a top dollar product at this point as that is a sure-fire way to turn them off and lose them off your list.
TRUST
Now you can send them informative and instructive e-mails every one or two days and hopefully they will open the e-mails, read what you have written and start trusting you as someone who knows his business.
At this point in the relationship, you can start making them offers on products and services, either your own of affiliate items, that build and develop onwards from the initial offering at higher prices that the smaller products that have been offered previously.
Once they trust you, they will buy from you and keep coming back to see what other products and services you are offering and become loyal customers for as long as you keep supplying top quality information and top-qualityproducts.
So you can see the simple mantra of Know, Like, Trust is an incredibly powerful tool in building a strong internet marketing business. Thank you for reading this post and, as always, I am interested in your thoughts so please leave a comment below and I will get back to you as soon as I can.