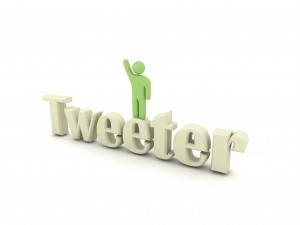 Along with Facebook, Twitter is the predominant social media sharing site on the Internet so it is vitally important to have a presence on there if you want to be successful with your internet business. I have listed five tips below which should help to build your presence and get you more followers.
Use Your Facebook Account
Assuming you already have a Facebook account then you should share your Twitter account details on there in some of your posts so that your friends on Facebook can also become your followers on Twitter.
Similarly if you have any other social media accounts such as StumbleUpon then again you should use that to link your accounts and get cross-linking between all your social media accounts as someone who is a friend on Facebook is very likely to follow you on Twitter or any of the other social media accounts.
Interact With Your Followers
As with any form of social contact like social media or a blog, the secret to success is to create an interaction with the people reading your writings. And the best way to do this is to tweet (as sending a message on Twitter is called) as if you're having a conversation with all of them!
As I wrote before in my tips to increase your Facebook presence, https://davethomasonline.com/blog/5-tips-to-creating-a-winning-facebook-presence/, using things like quizzes also works on Twitter and the bonus of Twitter is that you might get retweeted by your followers so even more people get to see your Twitter profile.
Choose The Best Time To Tweet
When you begin, you will tend to post when it suits your timetable, but as your followers grow then you should try and post at the times when the majority of your followers are on line. There are tools available to find out this information and you should use this to schedule your posts.
If they are on line when you are posting and the information is of quality, see point below, then there is a great chance that they will retweet your post to their friends and followers further increasing the spread of your profile.
Tweet Regularly
It is important that you tweet often on your profile, but only information that your followers will find interesting. Too many people tweet inconsequential rubbish like what they're having for lunch, etc , but in a business environment, you need to make sure that you're keeping to the point.
You can have some items of personal information on there to break up the info and to engage your followers, but be careful how private stuff is posted.
You also need to allow time between your tweets to allow engagement with your followers as too many in too short a time will not allow time for replies and the interaction you require.
Provide Great Value
As always to keep people interested in your writing and to make sure they come back again, you need to both make your writing entertaining and to provide great value in everything you write. By providing great value you will assure they your followers remain reading your tweets and also that they will retweet them to their friends further increasing your readership and spreading your profile which is what you ultimately want
Well in keeping with my points above, my Twitter name is @DaveTOnline and I'd love to connect with you if you have an account.