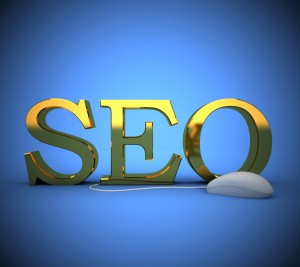 By definition, SEO is Search Engine Optimization which explains pretty clearly what you are trying to do with the techniques as by improving the visibility of your site to the various search engines out there, will increase your overall ranking in the list. The closer you are to the top of page 1, the person doing the searching is more likely to click on your link than on someone else's link on, say, page 32 of the results.
Good quality content will generate a good ranking and you should try to ensure that any article or blog you publish contains unique information and is not a cut and paste from another source. I appreciate that writing about traffic generation methods will lead to duplication of the ways that this is accomplished, but if writing with your own slant and knowledge of the subject, this will be viewed as unique in that situation.
There are also two schools of companies that promote their SEO abilities, namely white hat and black hat. The difference is that white hat methods are designed to promote your site within the constraints set by the ranking companies whereas those employing black hat use techniques to fool and wrongly manipulate the search engines to bring in more traffic. Once your site is found to be using black hat processes, you will find that it both loses ranking and will get banned along with other possible clean sites you are running so it is not a risk worth taking.
The results of a well presented SEO site will not be an overnight success, but will show a gradual and growing increase of traffic visiting your site and clicking on your offers. Sites with good SEO on their sites will definitely show a faster rise up the rankings that a site without!
One problem though that you face are the everchanging "rules" of the bigger search companies so you need to be aware of what is and, of course, what isn't allowed on your site. Many sites have been seen to vanish off the rankings when a new protocol is introduced and their site does not meet the new rules. This is why you must always be looking at current methods to add to your site and that probably means that a book written three years ago will now be out of date except for the essentials.
In conclusion, good SEO methods will help a site rise in the rankings for the selected search keywords, but always ensure that you are reading and working within the current guidelines so that you are not punished as they change.
What are your experiences with the search engines and do you maximise your SEO at every opportunity or just adapt as you produce content? Let me know below please!