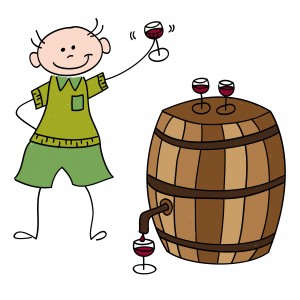 This is a second post that I have borrowed from Chris Brogan (http://chrisbrogan.com) and his list of "100 Blog Topics I Hope You Write" so thanks to Chris and credit to him for the title.
So what are my ten guilty pleasures and do I rank them in an order of priority or just as they come to me? I think I will just drop them in as they come tome and hopefully I will get to ten as requested.
Chocolate – Like the majority of people both male and female, I just LOVE chocolate! Within reason any sort of chocolate will do from the standard bars you can get in any corner shop through to the now designer type chocolate that are available on many High Streets as places like Hotel Chocolate or Godiva. Who would have though we'd be eating chilli flavoured chocolate as a norm?
Buying Designer Label Clothes – When a teenager, I never had the money to buy designer clothes, but did save and buy the occasional big name item! Growing up, money was spent on homes and kids so again it was the odd treat that was designer labelled, but now I am finding the time and money to indulge myself. My favourite brands are Lacoste for polos, Ralph Lauren for coats, jumpers & trousers and Penguin for polos.
Electronic Gadgets – How many can you have before you have enough? Probably never! I love my IPhone, use an IPod, saving for an IPad and a Kindle so not enough for me yet. I have three laptops all set up for different purposes, but am looking at a Mac to run my internet business!
Drinking Fine Wine And Great Scotch/Brandy – I enjoy wine, but do splash the cash on occasions when dining out on a bottle of special red wine. I also like to have a drop of whisky or brandy after a meal and prefer my "single" malts or my aged cognac when money allows! Two of my friends and I celebrated our 40th anniversary recently; One provided the meal at their house, I supplied a bottle of port from the year we met up and the third brought along a bottle of very old cognac he'd bought in France and it was only the next day, when the bottle was virtually empty, that he told us it had cost him in excess of £200. Now that was seriously good brandy!
Travel Upgrades – For personal use, cattle class on planes in the best I can afford, but companies I've worked with in the past for long haul travel have given upgrades for return trips as they expect you in work on your return! The extra leg room is glorious, the food is so much better and the in-flight options are greater. Again money is the determining factor, but one day business class will be my norm!
Massages – I can think of nothing better than being pampered by an experienced masseuse and the feeling afterwards as your whole body is relaxed can't be beaten!
Music and Books – I much prefer having real books and CD's when I purchase them rather than just downloads although I know that is the way things are going. I have shelves of both books and CD's at home from previous purchases and even enjoy looking back at them as a reminder of the ways my tastes, especially in music, have changed over the years!
European Football Away Trips – As a Spurs supporter, we are perennial runners-up and play, mainly, in the Europa League, the 2nd tier of European football, but we get to play in some awful places at times. But sometimes we end up somewhere nice like a recent trip to Lisbon to see us lose in the quarter finals. Great day out, shame about the result!
Chiropody – Another bit of body pampering I love to enjoy are my feet (yes, strange I know!) and having my feet looked after makes me feel great!
Taking Time Off When Supposed To Be Working – One thing that is probably not a guilty pleasure is bunking off when I'm supposed to be working. I know it is wrong, but it is something we probably all do as well!
What are your guilty pleasures? Any of mine are yours? Would love to know so drop me a comment below!