Yesterday was the 75th anniversary of Victory in Europe (VE) day when the German Army surrendered to the Allied forces in Hamburg in 1945. It was not the end of the Second World War, but the beginning of the end of the war as it left the Japanese on their own against the rest of the world.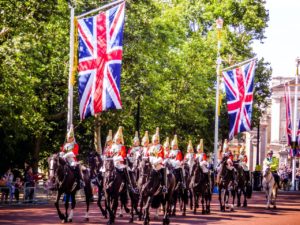 This will probably be the last big celebration at which many of the survivors of the fighting troops of that war will be able to attend as they are all in their 90's now. I'm glad that, despite this COVID-19 crisis, the country was able to put on many events around the UK to show how grateful we were to those who survived and especially those who did not.
My father, who was in the Royal Navy, was based at Trincomalee in Ceylon fitting vital equipment to Allied ships so his war continued for a few more months until VJ Day, but he was not able to get back to the UK until early 1946. He was crew on one of the many ships the brought Allied POW's home from the Far East. He recalled that progress was slow as they wanted to try and make sure that each and every one of them was as fit and healthy as they could make them on the voyage before sending them home to their families.
I wonder how many more times we will celebrate days like this?
In 2014, unknowingly, I was in France on the Somme at Abbeville for a short break on the weekend of the 100th anniversary of the outbreak of hostilities between Germany and France that became known as the Great War. We had planned to visit some battle sites and military graveyards, but thought there would be a lot of pomp and circumstance going on.
There was some official celebrations with the leaders of France and Germany laying wreaths and stuff in Paris which we saw on French TV, but very little, if any, in the area where we were. I suppose with virtually all the participants who survived now gone, there was no natural upsurge to remember the day in every town and village.
So should we keep celebrating these victories and having street parties or let them drift away to become events only in history books? I heard someone say over 326,000 British servicemen and women died in the war so were their families celebrating?
I welcome your thoughts on this.
To your success
DaveT