In today's fast paced world it is sometimes too easy to think you know best which is a path many failed marketer's, both on-line and off-line, have followed to disaster.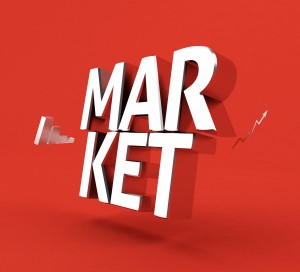 I have listed ten common mistakes which could be potentially fatal for your business.
Insufficient Market Research
Basing your new business on purely a "gut feeling" or asking a few mates what they think of your new idea over a pint or two just will not cut it these days. You need to get out there and find out there and find out what your potential market thinks of your new product or service.
You need to know that your offering is what the market needs, what the market will pay and what makes your product different to the other competitive products out there. In fact there are a multitude of questions you need to get answered, but be assured you have to ask and test to ensure that you have got it right before you go spending a fortune on your product.
Good market research at this early stage will save you both time and money in the long term.
Determining Your Customers
Unless you have produced a better mousetrap and the world is beating a path to your door, you will need to target a certain customer base that wants, or needs, the product or service you are providing. You need to understand their needs, wants and aspirations and to make your message and product so appealing that they will buy from you at the drop of a hat.
By knowing what your customers need and want will determine what you offer and sell them!
A Non-Existent Marketing Plan
You need to produce a plan showing your marketing activities otherwise you will not be spending the time and money in the right places at the right times.
Sometimes you need to start at your launch date and work back planning your marketing strategy based on this.
Creating Marketing Goals And Milestones
As with any plan, you need to understand the goals of each activity and create  achievable milestones. Without these, your plan will again be off focus and slip making your product launch date uncertain.
Copying Your Competitors
Just because your competitor has an expensive AdWords campaign does not mean you have to copy them. They may have more money and expertise in that field than you and plough all their budget into that one method. You would be silly to follow them unless you knew it was going to achieve brilliant results for you.
You should determine your own path as it will be something with which you feel comfortable. But you should be looking to dip your toes into other areas for which you are inexperienced just to ascertain results with a small, controlled campaign.
These are the first five of my thoughts on marketing mistakes. Please keep an eye out for the second part of this short series coming soon.
What are your marketing Plans? Do you even have a marketing plan or budget? Did you even think you needed one? I'd love to know your thoughts below.