So England are top of their group so just a win against a Slovakia side already beaten by Wales then we stay there and get a lower placed side in the knock out stages, But this is England and he is Wroy so who knows what will happen.
Wroy made six changes to the side for this game and none of them looked as if they were great decisions and might make him change the team selection for the first game in the knock out section of the tournament. Slovakia played with a messed defence and we had no-one with a footballing brain (including the manager) to see that width was required to get in behind their defence and make them turn. Pumping long and hopeful balls up field for Jamie Vardy might work for Leicester against teams who are trying to score, but all Slovakia wanted to do was sit deep and defend. The score line of 0-0 shows they were successful and also stay in the tournament to play again.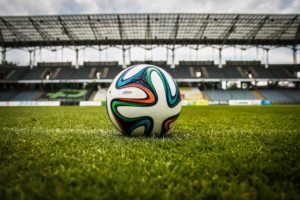 It says a lot for our performance that our best player by far was Eric Dier, a defensive midfielder who had more shots (5), more passes (102) and more touches (115) than any other player on the pitch and worthily got the man of the match award. England now move in to face Iceland, a country not known for their footballing pedigree, in Nice for a place in the last 8, but this lack of victory places us in the tougher half of the draw once we beat Iceland (we must, mustn't we?)
So match day 4 and Wroy rolls out his "best" side for his biggest game as England manager and, after the Brazil World Cup fiasco where we didn't even get out of the group of death, only a semi-final spot can surely save his position as Head Coach of England.
The game kicks off and England are on top of the Icelandic defence from the opening seconds and then, drama, as Raheem Stirling is fouled in the area and the referee has no hesitation in awarding a penalty. Now I was not convinced myself, but it was at least a contribution from Sterling, at last, in this Championship, but if he keeps going down under these sorts of powder puff challenges as if he has been hit by a tank then referees will ignore his theatrics eventually.
Down to the captain, Rooney, and he easily beats the keeper with a low shot to the left hand corner of the goal. 1-0 to England and everything is going great!
So now let Iceland kick off and hold firm for ten minutes as teams are usually at their worst just after they score and England become proud to continue to uphold that tradition. From a throw in, where Iceland use a player with a throw like a rocket launcher, the ball is flicked on in our area, Siggurdson shoots low into the net and the England lead lasts all of two minutes and they are back on level terms.
As if England haven't learnt for the first goal, they concede another throw in a dangerous position (for this guy that is anywhere in the opposition half as he throws it huge distances) and the ball is dropped into the England area, and a weak clearance to the edge of the box fell to Sigthorsson whose shot was firm, but ended up in the net via Hart's weak wristed attempt at a save. So twenty minutes into the game and we are losing 2-1 to a SUPERMARKET! (Sorry no offence meant to the country, but probably taken!).
The rest of the first half passes with both sides having and missing chances and, as the teams stroll off for their half time oranges, Iceland are the happier side by far and England's championship woes continue.
Wroy make another tactical blunder at half time bringing on a totally unfit Wiltshire who has missed 90% of the season with injury for England's best player this tournament, Eric Dier, as probably his last throw of the dice as manager of England. The introduction of the man once wildly pronounced as the future on English football only leads to more huffing and puffing with no clear heads on the pitch, Rooney and other vastly experienced players included, showing and leading by example. Iceland are tiring, but England seem unable to make any inroads into their resolute defending and counter-attacking!
Only the late introduction of Rashford, who played with no fear and took on players, brightened this performance and after an extra five minutes of added time, the referee thankfully blew his whistle of an inept England performance and, by virtue of falling on his sword, the end of Wroy's reign as England head coach/manager.
We qualified through an easy set of matches to get to these finals, but with the same team overall that failed us so badly in Brazil and that could only be down to one man, the manager. He should have gone after Brazil leaving the qualification to a younger man and to a younger team as we always seem to be strong enough to qualify, but then crumble with the expectation piled on the team by the press and the fans. When are they all going to realise we are not a great team despite having the best (most expensive/costly/paid) league in the world, but that attracts the best players and leaves many English born players languishing as substitutes or in lower divisions rather than plying their trade at the very top.
By law there is nothing that can be done and when Sky pay the wages, they pull the strings so until a major change happens and our clubs are not the play things of Arab Sheikhs or Asian multi-millionaires, our national team will still be also-rans!
Anyway, in a few weeks, the domestic season will be restarting so all this shower need to get off to their highly paid holiday destinations and back in three weeks for pre-season training or we, the fans, will be on their backs even more!
To their success this time
DaveT