So fully two years after the "Balls up in Brazil", Wroy Hodgeson and his much maligned England football squad had the chance to right all the wrongs of their inept World Cup performances in Brazil by participating in, and taking the Euro 2016 tournament in France by storm.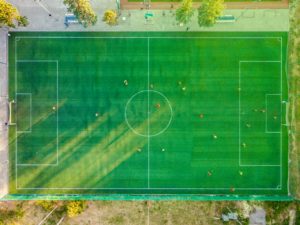 On their return from the World Cup, many people, me included, expected to see something akin to the Night of a Thousand Knives where the older and constantly under-performing "stars" were cast adrift and a new and exciting age for English football would be developed. But apart from a few who decided enough was enough and that they had under-performed, and had enough free holidays, at too many competitions (Fat Frank, you know who you are!), the squad for the qualifying tournament did not change much.
The countries in our qualifying group were not major powers in European football which was plainly obvious as we won match after match by just going through the motions. Country followed country until it was obvious that qualification was never going to be a problem and we could have, and probably should have, thrown away more of the old guard and given youngsters more of a chance.
So we qualified for France 2016 and the late addition of exciting young stars from the Premiership like Eric Dier and Deli Alli gave the Press and the public some rose tinted view of our chances. Wroy was bullish as were some other members of the squad, but as someone who has been let down in the past by English football, I expected nothing more than the usual.
Our opening game versus Russia was a turgid match with the English Premier League's top goal scorer, Harry Kane, starved of chances by his own team and relegated to taking corners by his head coach, something he does not do for his club team as he is a goal scorer (Wroy, read that, a goal scorer!). Eventually our dominance was realised and we scored from a great free kick by Eric Dier and all looked well.
As the game continued and the aging Russian defence were tiring, the match was calling out for the introduction of deadly pace and goal scoring ability, maybe Jamie Vardy, 2nd top scorer in the EPL to stretch them and get a second and important winning goal. Wroy brought on James Milner, not known for either and opted to hold on to the one goal lead we had rather than go for a winner. Then with minutes to go and England struggling to hold on to their lead against a revitalised side, Milner had the chance to do what he is supposed to do best; defensive midfield. All he had to do was stop the player making the cross, win the ball and play it away from goal.
He did none of these and allowed the Russian to put in a cross to the far post where one of the aging centre halves muscled his head to the ball and looped a weak, but effective header over our static keeper, Joe Hart, and got an equalising goal leaving us with just the one point!
But Wales were next and despite them beating Slovakia, we would beat them and top the group.
Wroy put out the same side against Wales with one aim, stop Gareth Bale beating the whole England team. And for the first 40 minutes, in a totally uninteresting match devoid of goal chances, the team did that, but then the magic happened. A Welsh player is fouled 35 metres from goal and Gareth Bale lines up a shot on target from this impossible distance. He hammers the ball up and over the England wall and then watches the goalkeeper flop to the floor and only help the ball into the net. Wales in dreamland, England in footballing hell, Wroy lost for ideas!
No Wroy had done something positive at half time. He took off Harry Kane, the Premiership's leading goal scorer, and Raheem Stirling, IMHO an overrated and lazy player, replacing them with Vardy and Sturridge and we only had to wait 22 minutes for an equaliser. The ball reaches Vardy in a clearly offside position from where he scores, but the goal stands and we are back in the game! We must go on and win from here when you compare our players to the Welsh, but they are a team and we look like 11 individuals.
Wales hold on and frustrate England who have 4 front line strikers on the pitch as the game goes into added time and then, with moments left, Welsh hearts are eventually broken as Sturridge manages to toe poke the ball over the line and give England a win. Well deserved, no!, but a win all the same.
England top the group and with Slovakia to play should go into the knockout stages as group winners, but this is England and we have Wroy in charge.
To be continued in Part Two
Your thoughts please on Wroy, on England and on all year round football.
To your success
DaveT