I'm writing this after watching England beat New Zealand in a thrilling Super Over finale to this great tournament staged here in the UK. After soundly thrashing New Zealand in the group stages by 119 runs, England must have thought that this was going to be a walk in the park.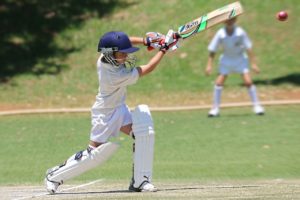 But New Zealand scored 60 more runs and England struggled to get to their target with a typical man of the match performance by Ben Stokes, ably assisted by the non-run scoring of our tail end batsmen who he managed to keep off strike while he smashed the runs we needed.
In the Super Over, Ben Stokes and Jos Buttler only scored 15 runs off their six deliveries so was that going to be enough? In the end, New Zealand scored the same number of runs and going for the winning run, their player was dismissed off the last ball giving England the victory by the slimmest margin; the fact that they had scored two boundaries to New Zealand's one.
But it is not the winning about which I'm grumbling, but more the name and nature of our "England" team!
Firstly this cricket team plays all around the world as England, but I see that as an anachronism as Glamorgan, a Welsh county plays in the cricket leagues. So should the team be called United Kingdom as we have had players from all of the four home countries playing in the team as well as from Eire?
Secondly, the name England (or even United Kingdom) would imply that all the team were born and bred on our sacred isle like Joe Root, 5 day team captain and Yorkshire through and through.
Note though that our limited over captain, Eoin Morgan, was born in Dublin in Southern Ireland and even played against England in the 2007 World Cup. So he is one, what I would class as, overseas player in our team!
Another wonderful player for us, and who probably could claim to have won this world Cup for us is Ben Stokes who plays for the English county, Durham. But he was born in Christchurch, New Zealand, and came to England aged 12 when his father took a job at an English Rugby league team.
So the New Zealand side could, and rightly should, be doubly aggrieved in that it was his runs in the final that got England to the Super Over when he could/should have probably been scoring those runs for them.
And don't forget that our opening batsman, Jason Roy, was born in Durban, South Africa, and our leading strike bowler, Jofra Archer, was born in Bridgetown, Barbados WI, with both of these countries also competing in this World Cup.
So undoubtedly a great match and a wonderful result for England even if only seven of the team were really from "England".
Your thoughts and comments welcomed
To your success
DaveT