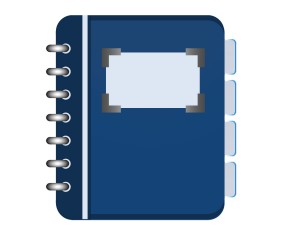 To begin and sustain any on-line business, you need to create your list of subscribers and this is achieved by having a squeeze page as the place people first arrive when they come to your site so what do we need to do to capture their details and add them to your list?
Add An Opt In Box – In order for the new subscriber details to be collected, you need to have in a prominent place a simple opt in box on the site where they can leave, as a minimum, their first name and their e-mail address which is then used by you to contact and respond with them. Aside from these basic details, you can collect more from them if that is your desire, but the more you request at this early stage, the less likely they are to complete the form.
Having An Auto-Responder – Collecting details is no use unless you have some way of saving and easily using the information so having an auto-responder like AWeber or GetResponse is the internet marketer's way of storing and using this information. Their systems save the details and allow you to correspond with your list using a series of pre-written messages that are sent at set times from that person subscribing to your list. This is the best and easiest way to manage your list.
Staying Onside With The Search Engines – The major search engines crawl over sites to ensure they are of high quality and rank them accordingly so are always adjusting the algorithms they use for their ranking. Many squeeze pages, or landing pages to use another name for it, have been penalised as spam as all they do is capture the subscriber's details without there being anything else on the page. Now the majority of internet marketers have their opt in box displayed at the top of their squeeze page, but then add content, such as a blog, underneath so they are not penalised.
An Ethical Bribe – I have written previously about the use of an ethical bribe to sweeten the capture of a subscriber's details (https://davethomasonline.com/blog/the-ethical-bribe/) and the details of your free gift should be included on the squeeze page to engage the subscriber's interest. This free gift must be both relevant and instructional so that the subscribers feels they are getting something for their details.
A Good Page Design – The best squeeze pages use a combination of images, bold headlines, calls to action interspersed across the page and bright large icons in their make up, all designed to entice the reader to supply the information you need for your list building requirements. Many new squeeze pages are now incorporating a video message as the main focus of their page and these now seem to be paying dividends in increasing the capture of subscriber details.
These are my five top tips for building and managing your own squeeze page and I try to use these when building my own. Have you an tips that you have used to build your list and increase the traffic to your site? Let me know below and maybe I can use them to increase my own take up!