When I fully retired, I found myself at a loose end many days and was always getting under my wife's feet so, after seeing a programme on TV, I joined a local branch of Men In Sheds, an organisation designed to support the older, mainly male community. This got me out of the house and has enabled me to learn some new woodworking skills, even at my age.
So I am now asking for your support in a new drive to spread the word about a new campaign the Men In Sheds are supporting, namely the Campaign for Wellbeing in Craft and DIY.
At the start of March, UK Men's Sheds Association (UKMSA) will formerly launch the Charter for Wellbeing in Craft and DIY which is aimed to engage the Craft and DIY communities across the UK.  The purpose of this charter is to continue and in some cases start the conversation about wellbeing and ultimately improve our connections and the environments in which we are working or doing as a hobby.
As UKMSA we have an ambition for men and women to be healthy and happy.  Without doubt Men's Sheds improve people's wellbeing and there are so many stories across Sheds about how they have helped people make new friends, reduced loneliness, anxiety, depression and even saved people's lives.  With this 'campaign' we are asking Sheds, Shedders and similar organisations plus individuals to demonstrate their support to creating positive environments.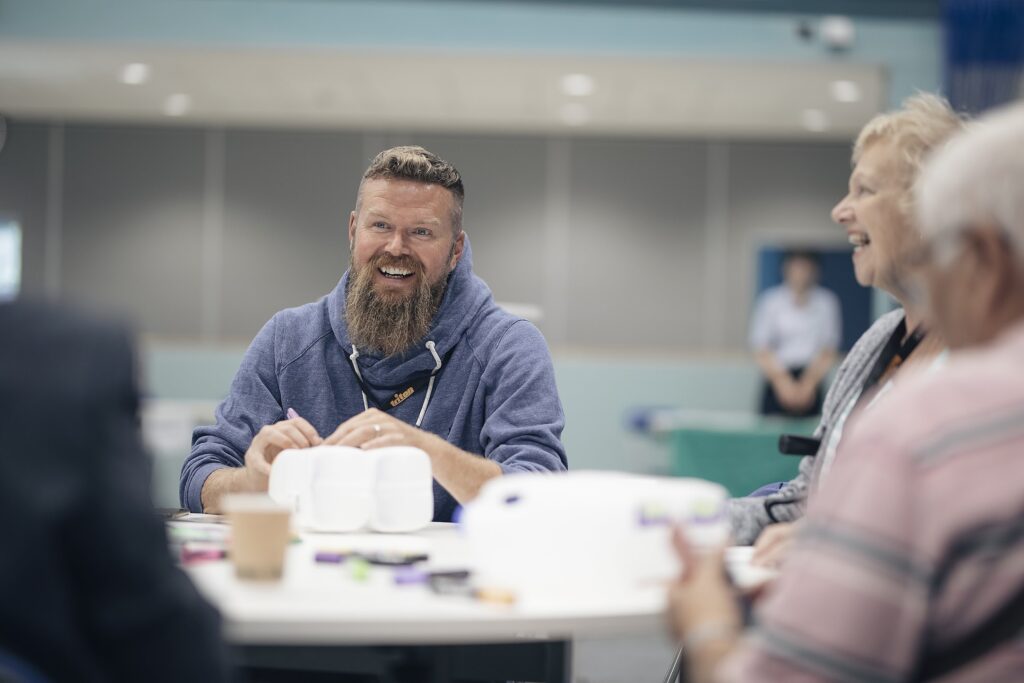 As part of the Charter we are hoping to continue to push Men's Sheds to the public, the more people who know about Sheds, the more people will come and benefit from them and the more Sheds we will see opening their doors.
Together we can improve wellbeing across the Craft and DIY sector. The Charter for wellbeing in Craft and DIY is an expression of commitment to support the wellbeing of everyone involved in craft and DIY. Having a conversation can make someone's day, even save someone's life. This commitment is to Makers, Crafters, Artisans, DIYers, Bodgers, Doer-uppers, as well as the Shedders, Engineers, Manufacturers, Designers, Retailers, Publishers, Hauliers and to those who don't yet know their lives could be transformed by becoming involved in Craft or DIY. The signatories pledge to:
Connect and look out for each other's health and overall wellbeing
Create positive and safe environments for everyone
Promote opportunities for people who may need help
Anyone and any organisation can be involved and every signatory demonstrates and champions our collective interest to increase happiness and wellbeing for all through creating, crafting, making and fixing!
All I am asking is for you to click on the link below, complete the form and pledge your best support to this campaign. You may be a long way from feeling that you need this type of support yourself, but think of your older relatives who may appreciate this type of support.
https://us19.list-manage.com/survey?u=480e179c0e626f9dd902e15bf&id=877080fa27&e=*|UNIQID|*
The more support we can get, the greater good that can be achieved,
Thanking you in advance for your support
Dave