To continue to make money from new offerings and to make more money from existing programmes, you need to make sure you are not lagging behind your competition. You know the products you are promoting are worth the investment, but if you don't keep on top of the latest trends, people will go elsewhere, even for the same products. Hopefully these tips will help you maximise your income.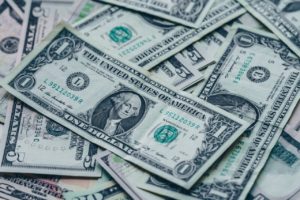 Stay in one niche
Rather than have a single product in multiple niches, have multiple products in a single niche! This means that you are not always trying to learn new areas of expertise in which you might be selling a solitary product, but gaining experience across a wide range of products in a single niche.
The phrase is "Dig Deep not Wide"
You can also cross-link between your lists across the range of products you are promoting if the niche is similar!
And, of course, once you have created a strong base and a meaningful income in this niche, then that is the time to move on to a second.
Choose recurring income where possible
All income is great, but one that keeps on paying is even better as you do not have to chase down new customers every day. Your initial payment might be lower, but getting a regular income each and every month from the same clients without having to do any work is almost passive income.
Vary your traffic sources
If you were totally reliant on Google Adwords and they pulled the plug, bang goes your business. It is therefore vital that you have two or three different traffic sources for your products such as Facebook, Twitter and other similar types of operations.
That is not to say that you should not make one your focus with the others doing less, but at least you are ready and in a position to easily and quickly jump ship if there are any changes that impact on you.
Vary the way you present your content
If you are promoting a product and they provide the information for you, look to rewrite it in your own style as that will stand out better and your regular clients will know that it is you speaking and not the original marketer.
In fact, if you want to stand out from other affiliates promoting the exact same products with the exact same script, you should always rewrite the information they provide in your own style and in a way that you know your readers would expect you to write about it.
Create good, no great content
In all cases the phrase "Content is King" must be remembered and you need to ensure that your content captures the imagination of the person reading it and wants to buy the product from you!
As in point 4 above, the content provided by the seller might be dry and factual so you need to endure that you promote the benefits of the product giving your customers a good reason why they should come to you and purchase rather than the other people promoting it.
Ensure your site is available to all possible customers
With the advent of smart phones, it is no longer sufficient for you site to be just visible on a computer, you need to make sure that it is also mobile/android friendly. I have seen in a recent article that over 40% of affiliate clicks are now done on mobile devices so if they can't see your site then you are turning away a lot of customer!
Many web themes nowadays are compatible with both computers, smart devices and mobiles, but it makes sense to ensure and test your site, even if supposed to be mobile friendly, on as many devices as possible to ensure your message gets across to everybody.
Ensure you pick up on trends in your niche
There may be spikes in your market or a sudden trend appears and you need to be both aware of these and be able to find the products that will satisfy the need. As they say "The early bird catches the worm" so if you are ahead of the curve with your research and can be ready to move with an affiliate product as the trend heightens, you will make more than those who wait until the wave has crashed on the shore before dipping into the market
I hope these tips are helpful to you and wish you well with your affiliate marketing career. Let me know of there is anything I can do to help you or if there is anything you might want to know about affiliate marketing and I will try to help you.
To your success
DaveT